5 Tips to Buy a Perfect Leather Wallet for Men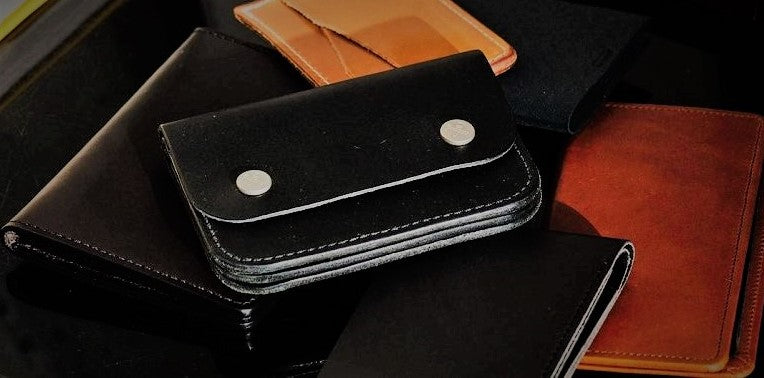 You decide to go out for an extravagant meal, and you take out your wallet to pay at the end of it. While you may have made a terrific impression during the dinner, your purse can either make or break it. A classy leather wallet for men can be a great style statement. But, on the other hand, an abraded wallet does not prefigure well for your character. Similarly, neither does an overfull one. So let's know a little more about wallets for men and tips to have the ideal one for you!
Tips for choosing the best wallet.
Not just the look, you should choose a wallet based on many other things too. You definitely wouldn't want it to go wrong because it is a part of your styling and personality.
Simple and Classy.
Find a simple wallet first tip would be to not go with those adorned and i-am-so-funky looking wallets. As an alternative, go for simpler ones that can go with your casual as well as work look. And although brown and black are the colors of all time, you can try them out with beige, green, and red ones. The point is to find something that bouts your style.
 Spend in good brands.
If you want a wallet that can go for a more extended period, it is always intelligent to buy from a good brand. Even if you aren't looking for a long-time wallet partner, you still should prefer good quality. The non-branded ones are often compromised when it comes to quality resulting in tearing and slackening up very early, and we know you don't want your leather wallet to have a non-leather impression! You can check out our wallets collection with unique brands from all over the world. 
 Go for a slimmer kind.
These days there are diverse wallets, and the slim wallets for men are predominantly under the spotlight. This is because they are easy to carry and look so much better than any large wallet. So instead of going for those heavy bulging wallets, try the modern slim wallets.
 Pick the right one.
Wallets for men are like handbags for women, and they should go with your dressing code and lifestyle. If you carry several cards along with you, look for characteristics like better-compartmentalized wallets with enough slots for your cards and licenses. If you travel often, you can choose traveler wallets too. This type comes with a zipper and passport slot to be appropriate for you.
 Can keep an extra wallet too.
Changing it periodically definitely helps in the long run. This way, you can swap the wallets at times and give rest to your beloved one. There are different types of men's wallets online that are offered at reasonable prices too. Just go through the brands to check the quality and pick one that suits you the best.
 Wallet tip: Empty and clean out your wallet periodically. You do not need to hold back those old bills and ATM receipts. A bulky wallet is quite revolting. If you must carry those multiple cards, choose a wallet with separate flaps to make it look tidier. Also, if possible, have a wallet with transparent pockets for your driver's license.
When buying a wallet, you do need to keep in mind the company you keep. A simple black or brown wallet should work if you are part of the organizational cadre at a corporate. However, there are groovy wallets for men as well, if you are of a creative sort. But the bottom line should be choosing a graceful and classy one and not overdo it.
Lastly, never underrate the investment in a good quality wallet. It could make or break your status tomorrow.