Are Leather Pants For Women! Yes or No?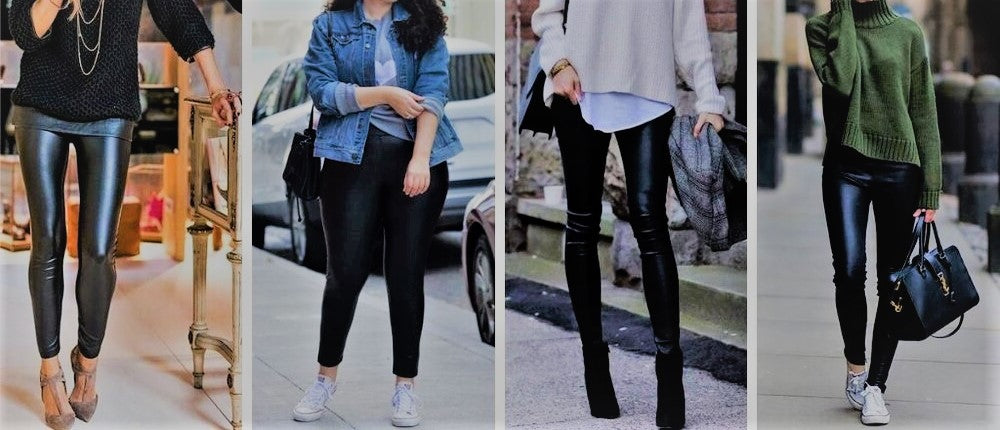 Leg-wear fashion does not change quite often—however, thanks to the comeback of leather pants. The trend is setting, and it is changing fast. The basic idea of jeans being the only fashionable leg-wear is becoming outdated right now. Their flawless style, blended with the durability of leather, makes a pair of pants so exceptional and trendy; everyone wants to have one.
Are Leather Pants in style in 2021?
Of course, the trend of leather pants is becoming more and more popular daily, and it will get a mainstream appreciation sooner. It is not true to say that leather pants are a new idea, not by a long scene. But they disappeared out of the mainstream due to race toward simplicity and ease. Fortunately, the trend is back, and back to stay for a long time. 
What looks best with Leather Pants?
Many people think of the messy outfits of 20th-century rock and roll performers. However, leather pants seem to be far from modern reality as they could be. But you will be astonished to know that leather is not far behind jeans regarding compatibility and versatility. Almost anything that you can wear with jeans, you can flaunt with some gleaming leather pants. So let's take a glance at some artistic garments that you can blend with them.
For women:
Women's leather pants are, undoubtedly, more in style than men's. This prominence is indeed due to the absolute number of unique dresses women can relish. 
All black:
Styling your leather pants with a plain black t-shirt is all you need for a magnificent look that is great for all occasions. It may seem to you that a dressing so simple will look dull and bland, but that's not true at all. If you do want to add more spice to your personality to an all-black look, you can attain it by using the power of accessories and jewelry.
Winter fluff:
Leather being an excellent insulator proves to be a great addition to your winter wardrobe. Black leather pants with a light-colored woolen sweater will make you look stunning. Finish the outfit with a fancy scarf for extra style scores. On the other hand, you can skip the woolen sweater and pick a full-sleeved white t-shirt and a grey furry vest. This outfit works impeccably with furry winter boots as well.
Summer jaunty:
While leather pants might not be the right option for the hottest days of the year, every other day fits a leather pants outfit. A distinguished summer outfit is a blend of leather pants with a sleeveless white top and a blue denim vest. If you want to keep it a bit simpler, you can try a red or maroon long t-shirt.
Urban excellence:
Leather pants can be effectively used to create a gorgeous look that you'd want to keep for exclusive occasions only. A great example of this would be a mixture of leather pants with a white t-shirt and an elegant women's moto jacket. To finish, tie a maroon shirt to your waist to perfect the magnificent outfit and attain a look that yells luxury and grace.
Can you wear a Leather Shirt with your Leather Pants?
Wearing a pair of leather pants with a matching leather shirt is one of the most underestimated combinations. Apart from the type of shirt, or the color scheme you select, one thing is clear; a leather-on leather combination appeals special attention. It shows that you have full confidence in your sense of fashion. It tells that you are not just rushing after the hottest new trend; you actually know what suits best on you and are not reluctant to wear it with certainty.