Guide To Choose the Best Motorcycle Gloves for Riding in Winter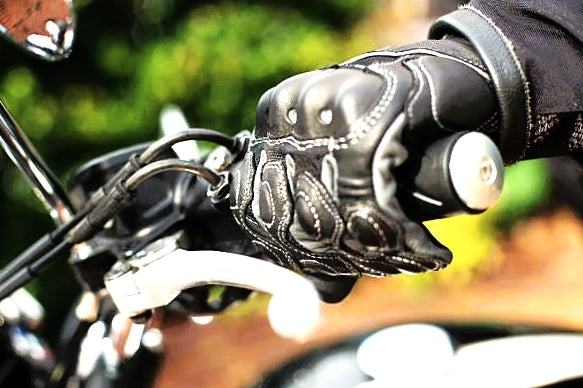 Are you thinking of a winter motorcycle trip? Your all-time comfort and safety are the key to your joyous rides. And, when it comes to safety, there are a few basic things you require. The first is a good-quality branded motorcycle helmet. You will also need a riding jacket and a pair of riding gloves to enhance your comfort and safety levels. Here is a guide about motorcycle riding gloves before purchasing them.
Tactile support
The most crucial aspect that you need to look at in a motorcycle riding glove is its tactile support. Modern motorcycle gloves come with anti-slip silicone pads on the palm surface, making your good grip easy on the handlebars and the brake and clutch levers. An adequately designed glove should not bunch up at the knuckles or stretch too much on your hand when reaching for the brake or clutch levers. You should feel the surface of the motorcycle handle and levers well, which will ensure that you can have good control over things.
Insulation & Weather-protection
You can stay warm in winter by keeping the cold out! First, you need to check whether the pair of gloves you are investing in has proper weather protection and insulation against the elements. You don't need any other ventilation system on the gloves for specifically riding in the winter. Even if you are investing in a textile material glove, check for its weather resistance and insulation, both of which are pretty crucial for staying warm because there's nothing worse than frozen fingers while riding a motorcycle!
Finger and knuckle protection
Safety riding gloves come with finger & knuckle protection specially placed armored pads on the top and bottom surface of the gloves necessary to protect the hand from injury. In addition, there must be an individual pad on top of every knuckle and the palm, and the side of the hand. Check for all of these aspects before purchasing the product.
Size
Like all motorcycle riding safety gears, size is crucial when protecting your body parts. If the gloves do not fit you well, there is a high chance that they will come off on impact, leaving your hands exposed to the dangers of the road. Measuring your hand to get the right size for gloves is quite simple. First, measure the circumference of your hand at its widest part. Second, measure from the tip of the most extended finger to the base of your palm. Keep both of these measurements handy while purchasing a pair of motorcycle riding gloves. 
Outer membrane and inner lining materials
Fabric and cowhide are two of the most common materials used to manufacture the outer membrane of gloves. Arguably, leather is more comfortable, but it also has the downside of needing too much care and protection against water and moisture. A better option than leather, which is more durable, more comfortable, and flexible, are fabric mesh materials. They are more affordable and last long without you having to take a lot of care. While choosing a motorcycle riding glove, check the inner lining material of the product as well. This is crucial in trapping your hand's warmth inside and stopping it from escaping outside. 
Wrist strapping mechanism
Your hands will be protected by the gloves as long as the gloves sit snugly on your wrist. Therefore, the strapping mechanism on the gloves is essential. Try to find adjustable Velcro straps, securely keeping the gloves in place. If there is a gap between the glove and your skin at the wrist, then cold air will get inside and chill your hand. With an adjustable strapping mechanism, you can tighten or loosen the glove according to your needs. 
Full gauntlet and Semi gauntlet
Riding gloves are designed into the most distinct patterns, the first is known as a full gauntlet, which extends a little beyond the wrist, and the second type is known as semi gauntlet, which ends a little before the wrist. If you are looking for complete comfort and winter protection, the best choice is a complete gauntlet pair, but if you want to use the gloves in summer as well, you should go for a semi gauntlet design.