How A Leather Trench Coat Spices Up Your Chic Look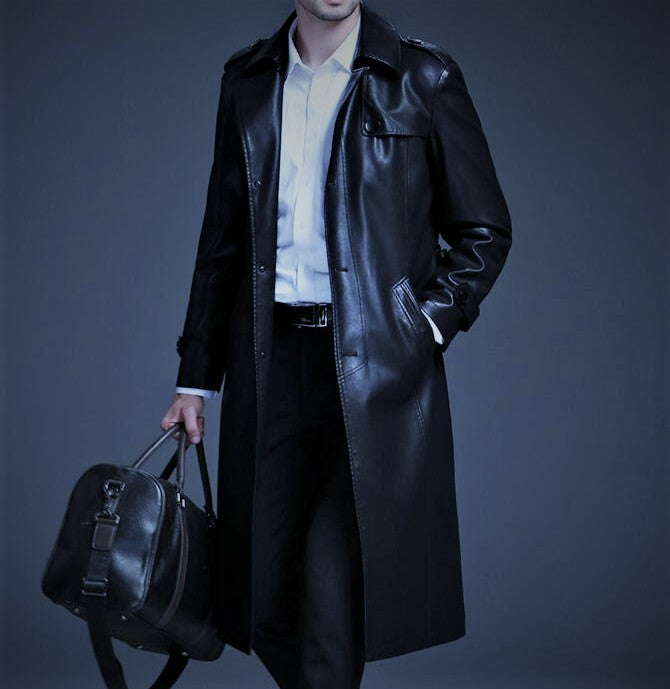 Trench Coats have had a special place of their own in fashion history since the beginning. New styles are added for spring and fall collections every year. These long coats are evolved from simple raincoats to modern leather trench coats. Trench coats have been around for decades. Our favorite Hollywood stars have flaunted them over years and years in all-time classic movies like Peter Sellers in The Pink Panther Returns, Brad Pitt in Ocean's Twelve, Harrison Ford in Blade Runner and Eric Draven in The Crow. The best quality of the trench coat is its flexibility, and you can layer it with almost all kinds of dresses.

Trench coats were first made for soldiers during world war I. During World War II, officers from Britain continued to wear the coats to prevent brutal weather conditions. Afterward, this style spread to other parts of the world and became a fashion staple. As a result, it has become an essential part of every fashionable and stylish guy's wardrobe.



Things to consider before purchasing a Trench Coat


Length is the key feature of a trench coat. For a bolder look, you need a knee-long coat, whereas, for a casual look, its length must be hitting your mid-thighs. You can wear them over any kind of dress to give you an extra chic look and warmth as well.

Old-fashioned trench coats are double-breasted, which pays reverence to the coats' military history. The large collar of the coat can be turned up in rough weather to shield your face. Classic coats have belts in them. Initially, they were made from waterproof fabrics with tight sleeves to prevent water. Today trench coats are available in cowhide. It is durable and soft. A good quality leather trench coat will last you for many years to come. It must be a bit looser than an ordinary jacket.



Key measurements of a trench coat


Trench coats shouldn't be tight and skin fitted. Shoulders, chest, sleeves, and length are the key measurements. Keep in mind that you will wear it over a blazer or sweater, so there must be enough room underneath it.


How to style a leather trench coat

Color is the most salient feature of the outfit. Therefore, I will categorize it in two, i.e., classic and bold. Black, brown, tan, and cream are classic shades. These colors go with almost all kinds of dressings. Whereas trench coats in bright and intense colors like deep red, burgundy, or deep blue will give you a bolder look. Style your leather trench with jeans, chinos, or formal pants to give your clothing a lift. Versatility is the key quality of a trench. You can flaunt it on a date, at the office, hang out with friends; they are best for any occasion, reliant on the weather condition, of course. Trench spices up your look.

I hope you enjoyed reading this blog and found it helpful for taking a decision for your first trench coat purchase. Please feel free to leave a feedback.