Why to Buy a Classic Leather Jacket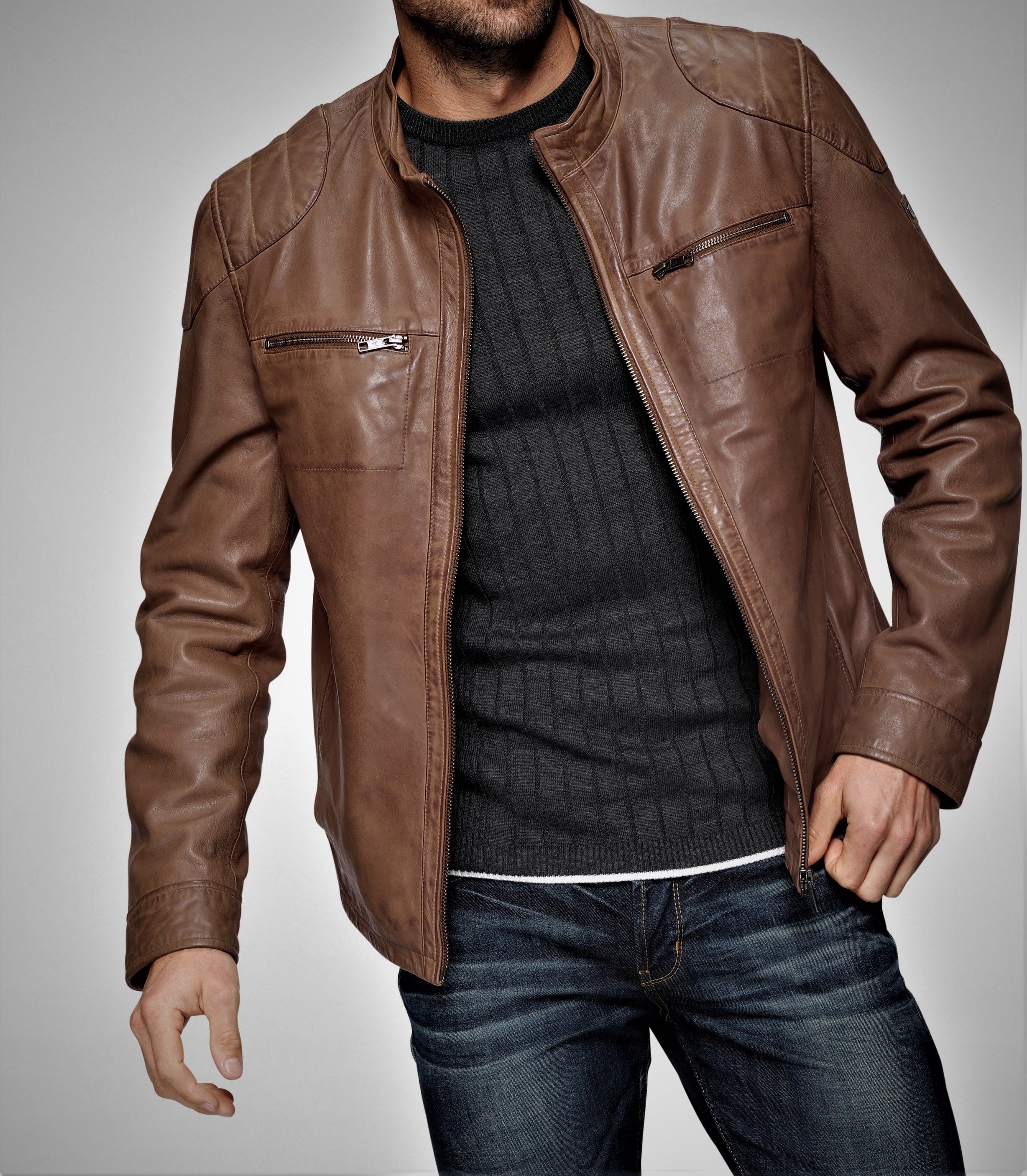 A leather jacket is a unique outfit that you can style during all seasons. Some jackets and coats can only be worn during winter, which is not a problem with cowhide jackets. No matter it's spring, summer, autumn, or chilly winter, the properties of leather give just proper protection from the elements to keep you relaxed. But if you're planning to purchase a new leather jacket, you should think about picking an eternal, classic style.

The Advantages of Picking a Timeless, Classic Leather Jacket Style
By choosing this jacket, you'll have the option to wear more garments and accessories in your clothing. The name "timeless" or "classic" describes a time-tested design that's even now popular. And if you're trapped with a jacket that's no more popular, common wisdom should tell you to abstain from wearing it.
Classic jackets have been around for years, giving you the satisfaction that they'll remain trendy longer after you acquire one. Moreover, classic leather jackets are easy to harmonize with other outfits and accessories. These are just a few explanations to spend in a classic leather jacket.

Original Bomber Leather Jacket
To better understand a timeless, classic style for leather jackets, you need to look at the initial bomber jackets. The beginning of the modern leather jacket can be traced back to the turn of the 20th century; Military and aviation pilots used to wear them to safeguard against the cold temperatures of high-altitude flights to prevent hypothermia. This resulted in the creation of the leather bomber jacket. Initially, it was made in brown color with two front pockets and a furred collar.

Stick With a Traditional Color
If you want a classic leather jacket, it's highly recommended to opt for a conventional color. Leather is almost always brown in its natural form. Manufacturers give it different colors through dying. Therefore, you really can't be wrong with brown as a classic color. It's gorgeous, easy to match with other dresses, and it looks great no matter how you put it on.
The other excellent choice is a classic black leather jacket. These jackets are usually dyed, but they've been around for years and have since become a core fashion garment worn by millions of leather fans worldwide. Again, keep in mind to stick with a conventional color, with brown or black being the most popular.

Genuine Leather, Not Faux Leather
Always choose a jacket made of natural leather if you're expecting to accomplish a timeless, classic style. About a century ago, classic jackets were made exclusively of 100% genuine cowhide. Nowadays, leather jackets are made of faux leather too. Faux leather seems to be just a different type of leather. But faux leather jackets aren't made of leather at all. As an alternative, they are made of polyurethane plastic devised to copy genuine leather's look and qualities.

If you compare faux leather to genuine leather, you will find slight differences between the two. Faux leather is a little rough, while genuine leather feels soft and supple. Natural cowhide also has a pleasant aroma, whereas faux leather has an artificial, chemical-like pungent odor. However, when it comes to quality, genuine leather leads to faux leather. A natural leather jacket is a little expensive, but its superior quality makes it worthwhile the investment.


Get the Right Size
I believe that the most important thing to consider while buying a classic leather jacket is its size. If you get a leather jacket too big or too small for your body, it won't give you a timeless, classic look. Unluckily, many people strive to obtain a leather jacket in the right size. They visit a dozen or more stores, only to purchase a jacket that doesn't fit perfectly. You can prevent this challenge, however, by ordering a leather jacket at our online store. We offer custom-sized leather jackets without any additional charges. Just select the leather jacket that you'd like to acquire, send us your measurements, and we'll make a custom-sized jacket that's created exclusively for your body.

Don't consume your hard-earned money on a leather jacket showcasing an old-fashioned style. Follow the tips defined in this blog post to get your perfect timeless, classic leather jacket.