How To Care For Your Leather Jacket or Bag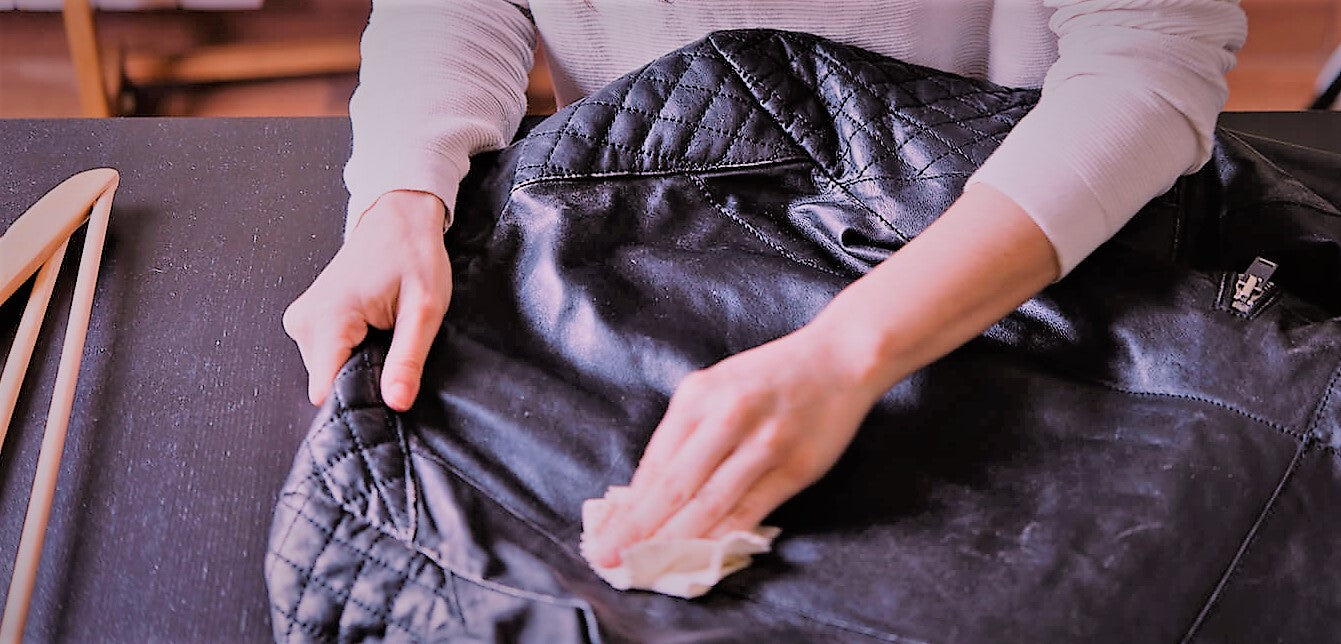 Although leather is a sturdy product much admired for its vintage characteristics, specific leather care is required to keep its promise of aging well and being your lifelong companion.
Here are some best ways that allow a quality leather product to stay true to its potential and maintain its vitality over time.
Leather Conditioner
A good leather conditioner is an easy way to take care of your beloved bag as it keeps the leather fresh. When left exposed to dust or locked away in a closet for a very long time, bring the leather back to life by first brushing off the dust and then patting the conditioner with a dry cloth onto the whole surface smoothly. Don't rub hard or make leather soaked but apply just enough for the conditioner to seep into the pores. With regular use, it`s prudent to apply once or twice a year, but if you experience arid conditions, you can do it every few months.
Leather conditioners act as moisturizers that revitalize the skin, making it look healthy and full of life.
Clean The Dirt And Dust
Dirt and dust are not suitable for any object of use, not just leather. If living in an arid environment or somewhere where dust settles down on things quite frequently, brush off the dust with a clean and dry cloth every now and then.
An excellent old leather cleaner (there are a few out there in the market) is a valuable thing to have if you are a leather fan, as it`s pretty helpful in wiping off the dust and dirt. Remember not to rub, but to dab gently always whenever using any cleaner or conditioner on leather.
Is It OK To Wet Leather?
As leather is water-resistant to some extent, slight exposure to water doesn't cause significant harm if the water does not saturate into the pores. As soon as you find water on your leather, remove it with a dry cloth or sponge, and don't let it seep in. 
Storing Leather For A Long Time
Don't store your leather bag or jacket in plastic.
Use a fabric bag to cover your leather bag or jacket. Dust bags are friendly. A box can also work great, which has ventilation holes in it.
Don't keep your leather products under heavy objects.
Store leather away from heat, sunlight, humidity, dust. They can prove to be a slow poison for anything.
Leather needs to breathe just like any other skin. So expose it to air after every few weeks for a while.
Word Of Caution And Some Advice
If you are going to try a new conditioner or cleaner, apply it to a small part first and leave the leather product for a day preferably and check the result. Once satisfied with the result, complete the procedure without concern.
A good quality leather cleaner and conditioner applied once or twice a year will keep the leather supple and healthy. Leather may crack if it gets too dry, so it's better to keep it moisturized.
Immediately remove any sticky object from the leather with a clean damp cloth. Don't rub but dab. Rubbing can make the thing spread to other parts rather than coming off.
A wet cloth and soft brush for regular cleaning from dust and dirt are always recommended.
Don't heat leather as it can damage the fibers considerably.
Don't use plastic to suffocate leather.
Don't dry leather under sunlight.
Anything that can leak onto leather should be kept in pouch-like cosmetics, pens, etc.
Don't store leather exposed to sunlight as it may cause cracking up. Don't store in a highly humid environment either. Try to ensure there`s some ventilation and airflow.
Don't soak leather into water or put it into a washing machine for cleaning. Instead, use a good quality leather conditioner or cleaner.
Do not even think to iron your leather objects. The heat can make the leather shrink.
Concluding Note
A quality leather bag or jacket made with other quality hardware should last lifelong if taken care of appropriately. Keeping in mind the tips mentioned above and guidelines will help you maintain your leather products with comfort and peace of mind.