Leather Bags Add a Unique Charisma to Your Persona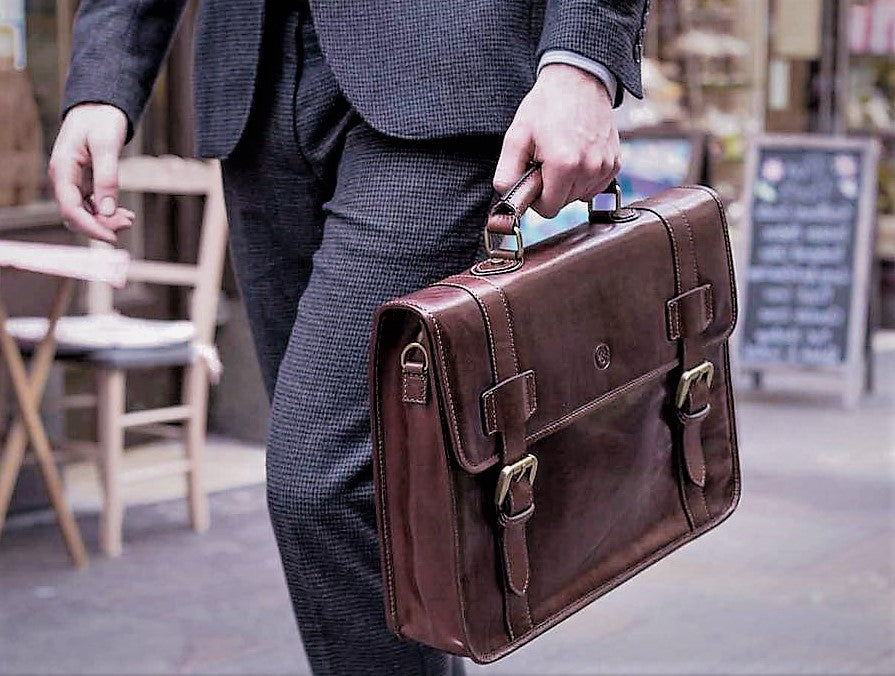 History of Leather Bags
Men and women equally have been carrying bags for nearly six centuries now. These bags were used to hold anything from medicine to religious objects to seeds and finally jewelry and money. Embroidery and jewels were used to beautify these bags and to show the financial status of the well-heeled… The more detailed the work on the bag, the more leading their standing in society.
Leather bags Now and Then
Somewhere around the 16th century, people became more pragmatic with the use of leather. The industrial revolution introduced stylish bags to us, in England, to some extent due to an increase in rail travel. Around the same time, satchels appeared on the scene, basic bags with straps carried diagonally across the body. The Hollywood character Indiana Jones always wears a satchel as part of his ensemble and his whip and hat.
Utility and Style Together
Originally designed to have books, stationery, reading glasses, and the likes, a wide range of modern techs like mobile electronic gadgets like laptops, iPods, etc. Their accessories are being kept in these bags.
The modern office bags gained inspiration from the messenger bags, a type of bag/sack made of sturdy material like leather and used to transport mail and goods. However, over the last couple of decades, fashion has played a massive role in bringing about a sea change in colors, materials, and designs of bags.
Today, a bunch of fashion brands is producing these bags, a fusion of utility and fashion. In addition, the Internet and e-commerce have made these new bags accessible to customers.
Leather Bags, A Style Statement

In today´s day and age, with fashion and trends keep on changing at a swift pace, it´s essential for you, whether a young executive or an experienced manager, to be well-informed. Like with clothing and other accessories, you should keep the look of your once everyday office bag, rejuvenated too! A good-looking office bag is a perfect accessory to complete your look. At our store, we have something to match everyone's style.