How To Choose A Good Leather Jacket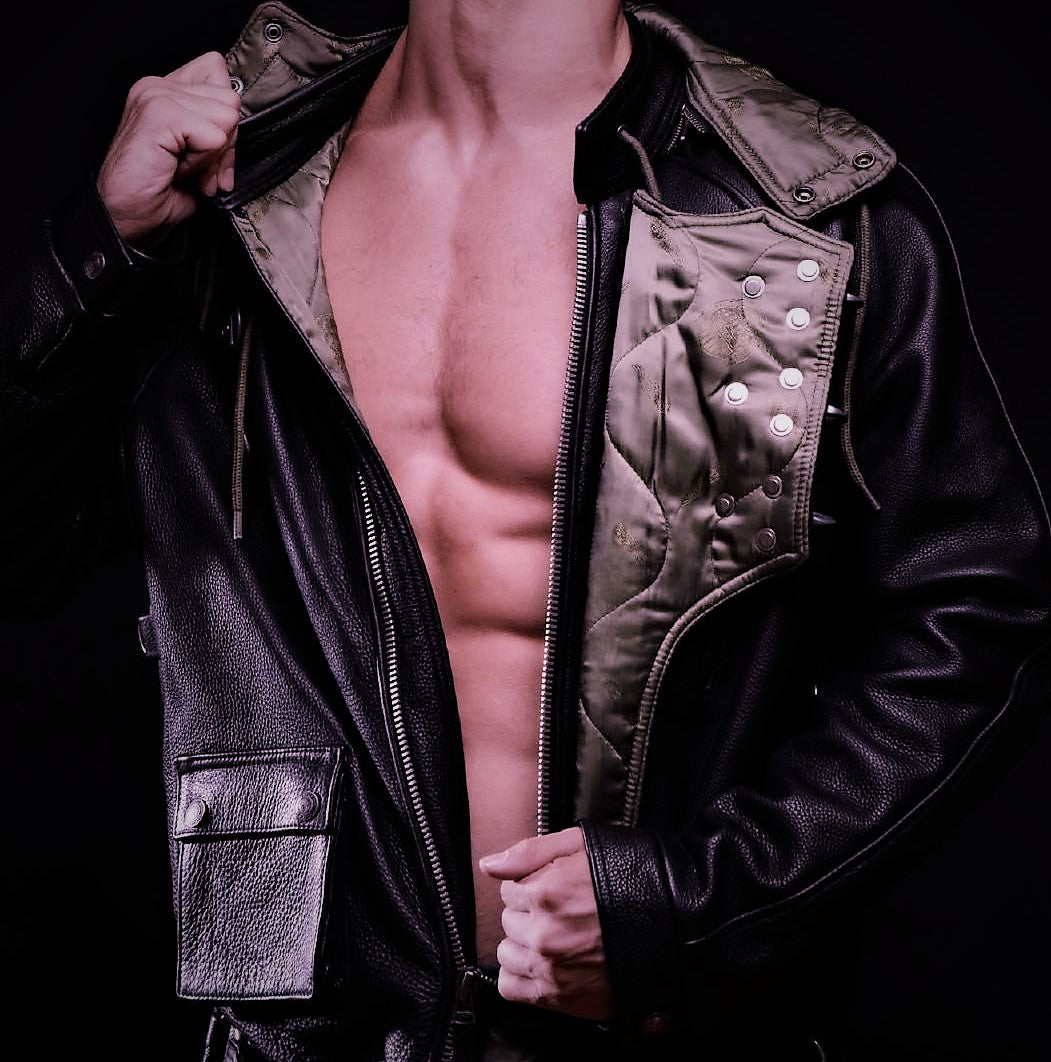 A nice leather jacket is a timeless wardrobe staple for both men and women. However, acquiring a high-quality leather jacket is often a one-time, long-term venture because of its high price. On the other hand, it is meant to be forever and exceptionally flexible to serve you in many ways.
Leather jackets are showcased in various colors and forms, making buying a good leather jacket even more arduous and confusing. This post will help you through all the stages of purchasing a perfect leather jacket.
Evaluating a Leather Jacket
Leather jackets are available, ranging from between $200 to $3000, sometimes much more. So each coat should be evaluated with its price – Is it providing the best value for the bucks it cost?
1- Leather Type & Quality
The most crucial and essential part of a leather jacket is the leather used in it. However, it can be challenging for an average person who does not know this subject to identify.
Skin
The foremost thing to notice is what animal skin you want your leather jacket to be made from. It's a subjective matter and will be decided by the functionality and the bucks you want to invest.
Since there are many animals from which leather is obtained, cow, sheep, lamb, goat, and calfskins are big. And some variations include Kangaroo, Deer, Pig, and Crocodile.
Leather from the cow is known for strength, toughness and is exceptionally durable. Men's Biker Jackets are mostly made using cowhide. On the other hand, lambskin is extraordinarily soft and supple but very expensive, often used for premium products.
It is soft and durable – The leather obtained from a young cow is more luxurious than lamb.
Leather Type
The next step is to decide the grading or type of leather. There are three main types Full-grain leather, top-grain leather, genuine or processed leather.
The hide is used in full-grain leather in its natural form, with marks, scars, and patterns retained and not altered. As a result, it ages well with use and is a bit pricey.
Top-grain leather is split from bottom layers. It is thin and flexible and stays the same throughout its life. Keeping functionality aside, top-grain leather makes most fashion jackets (where the look matters more).
Then comes the corrected grain quality grade, which is processed to make it look chic.
Leather Finish
In the end, we consider the finish of the leather. There are two major finishing kinds, Aniline leather, and Semi-aniline leather; the former is pricey, but water and sunlight can cause damage, the latter is processed to remove scars and blemishes. It is tough and durable.
The hide of a freshly shaved sheep or lamb that has been tanned and processed with the wool intact is called shearling leather. It is the most expensive kind in the market.
Joints and Panels    
Leather jackets made with fewer panels making fewer joints would be more pricey than jackets made with several panels and many joints.
 A jacket with many panels and forming many joints may also be costly due to the details, embroidery, or embellishments.
These factors impact manufacturing costs that result in the high price of the jacket. 
3- Inner Lining
The extra layer of fabric inside the jacket that adds more weight to it is called inner lining. However, it helps to tug down the coat on your shoulders and makes for a sleek fall. The inner lining is soft, warm, and makes for comfortable wearing.
Many people don't realize that they can choose fabric for the inner lining, make it plain or quilted, or remove it altogether, especially when buying expensive tailored jackets.
Jackets without inner lining are lighter and breathable but costly because they require more interior finishing and a complicated production method.
4- Stitching & Craftsmanship
Clean and smooth stitching in a jacket is a testament to the jacket's high quality, proof of great effort put into manufacturing. A fine leather jacket will be stitched with solid polyester thread neatly and nicely with no loose ends.
Additionally, ornamental stitching on pockets and seams is a very desirable detail among jacket lovers. Unfortunately, decorative stitching and details in a jacket need extra input, which makes it expensive.
5- Hardware and Accessories
Checking the hardware and accessories used in a leather jacket can be a great and easy way to evaluate the quality of a coat or a brand. You need to ensure before buying a coat that it is adorned with quality accessories and hardware.
Accessories include patches, motifs, studs, eyelets, buckles, or any more often decorative elements to improve the jacket's look. Likewise, hardware includes zippers, buttons of all types, or metallic features that have a functional aspect, such as the jacket's closure.
6- Leather Jacket Styles
While purchasing a leather jacket, there are several different designs to choose from. Double Riders, the classic moto jackets, Cafe Racers, Aviation jackets, and Bombers are pretty popular.
Some other styles are leather blazers, trench coats, leather vests, or seasonal leather jackets, including windbreakers and shearling leather jackets and coats.
There is also a fusion of both styles, known as hybrids, from the classics to the contemporary. These can be a combo of any two or more cowhide jackets.
7- Leather Jacket Fit
An important thing to remember before you make a purchase is the cut and fit. These two things can make or break your chances of looking fabulous in your jacket.
If you go for the look of a jacket, the chances are that that's because it is cut well. This gives the coat an excellent shape regarding the jacket's fit, which can only be determined once you've tried it on.