How to Pick Leather Pants for the Winter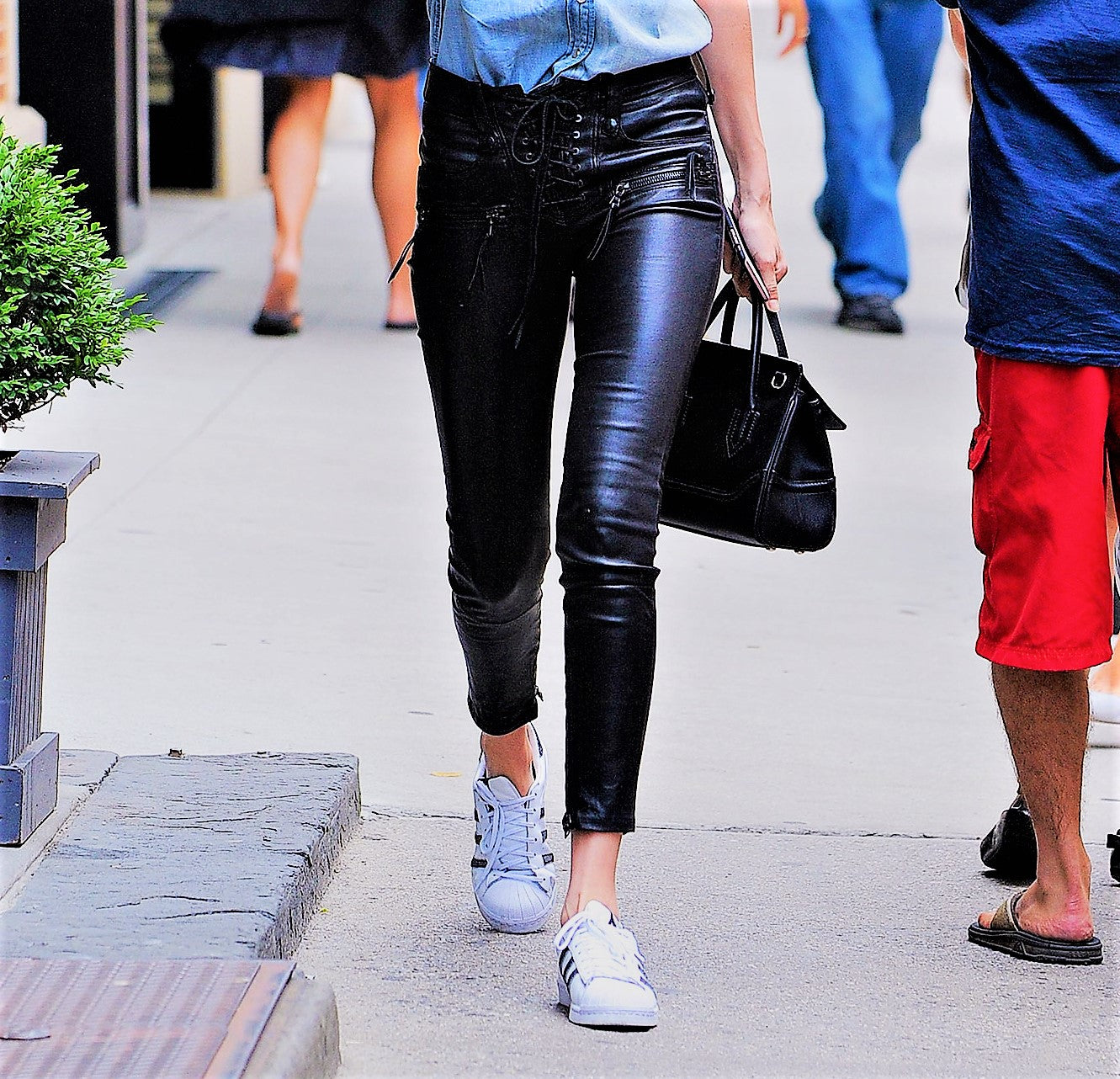 When shopping for new garments to wear this wintertime, I advise you to spend on a pair of leather pants. Leather pants are trousers tailored to leather. They will be warm and comfy and will endure cold winters. Having said that, leather pants are available in a vast range of colors and styles. So if you're planning to purchase a pair of leather pants for cold weather, you'll need to pick wisely.
Genuine Leather
Some leather pants are manufactured of genuine leather, and others are made of faux leather. Obviously, you'll get more use and value from the genuine ones. However, faux leather is a bit lower than real leather. Also known as synthetic leather. They look the same, but faux leather pants aren't the same as genuine leather pants. Genuine leather pants are softer and warm. So it's better to go for real leather pants.
Full Length
A pant reaching to your ankles is better for winter use. There's no better choice other than full-length leather pants during the fall. They'll fully cover up your legs, thus shielding your lower body from the cold winter chills.
Shorter leather pants or a pair of leather capris can be useful during mild weather.
Pockets
Another feature pockets, pockets aren't limited to jeans. Try to make sure the leather pants you are buying have pockets. Pockets are an essential element for various reasons. First, they will provide warmth to your cold hands. Second, you can store and carry small things.
Universal Color
It is better to choose leather pants in a universal color. Leather pants are showcased in many colors like brown, black, red, white, yellow, like leather jackets. Black and brown are versatile colors that match most other colors. Hence, you should select a pair of leather pants in a universal color.
Full-Leather Lining
The full-leather lining is another essential thing to keep in mind. The lining is simply an extra layer of fabric sewn into the interior of a piece of clothing. Some leather pants are constructed with satin lining, while others are created with leather lining. Satin-lined leather pants are suitable for warm weather. On the contrary, the leather lining works better for cold weather.
Custom Size
Don't underrate the value of selecting a pair of leather pants in a custom size. Leather pants won't give many benefits if they don't fit. You can avoid this problem by selecting them in a custom size.
Zipper Fly
Like other pants, leather pants are also tailored in different fly styles. Some with the button-based fly, and some with a zipper fly. For the winter, pants with a zipper fly are nicer than those with a button fly as it is more convenient and comfy.