How to Style a Leather Jacket For Men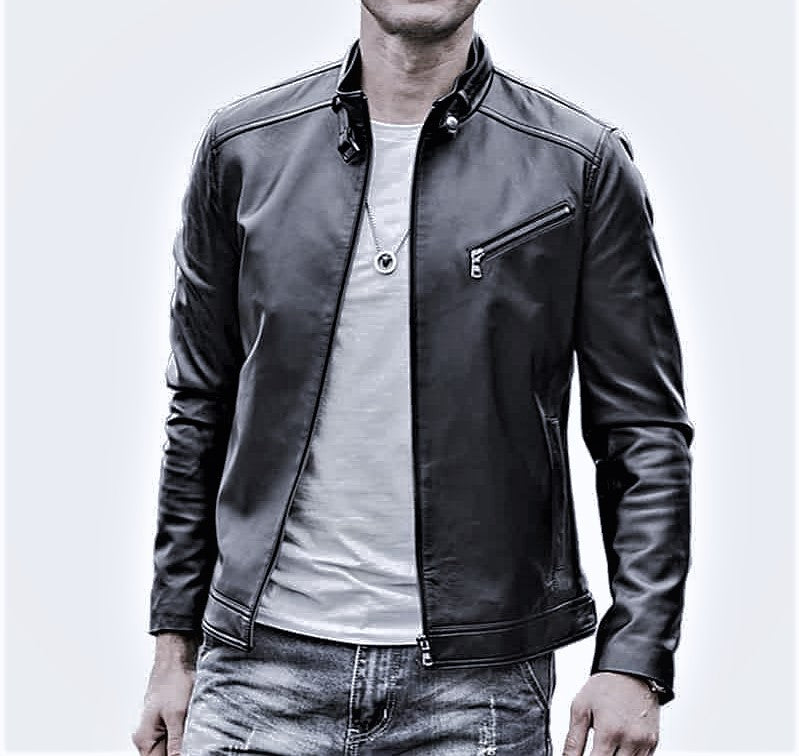 The classic black leather jacket is everlasting and a readily incredible wardrobe count every man should ponder investing in. Though it can be a little more expensive than your ordinary jacket, taking the time to buy a chic men's leather jacket that fits your fashion preferences is an investment that will probably last for coming years.

As one of the most versatile essential wardrobe pieces on the market, most leather jackets can be combined with a wide range of different garments. So no matter you're a denim-lover or you prefer a casual look, here you will get all the aspects of styling a men's leather jacket. So let's start with how to make a classic leather jacket give the best for you, with some of our preferred men's leather jackets that will last with you through decades of wear.

Choosing the Right Leather Jacket
Leather jackets are showcased in a wide range of different styles, forms, and colors. From the most loved one bomber jackets to moto jackets – finally, the decision comes down to your personal likings. The adaptability of a leather jacket will allow you to wear it for different occasions and help you achieve the desired look. So if you're longing for a more casual look, a bomber leather jacket would be more suitable for such casual attire, or a more designed jacket to see you through nights out and more trendy events.

How to Style a Leather Jacket
There are many ways to style a leather jacket.
Celebrities like David Beckham and Jake Gyllenhall have left their popular signature styles. But arguably, the most classy and inevitable way to style a black leather jacket is to keep things monochromatic. Smoothly stylish and adaptable, simply layer your leather jacket with a black pair of skin-fitted jeans and a divergent white tee for that chic but casual look. You may go for a ripped denim jeans style to attain the look, or you can add some color into the monochromatic look with a layering checkered shirt; the options are infinite as leather jackets offer significant smart-casual styling prospectives.
Another way to get the best of a leather jacket is to attain some casual looks that are ideal for colder days during the summer. As the nature of a leather jacket is quite stunning, its combination goes well with a number of light shaded denim styles. So, just pair up one of your favorite leather jackets, and get the look with a laid-back pair of boots to complete a summer evening-ready look.

How Best to Style a Leather Jacket for Men: Key Tips
Spend sufficient time to do research. Then, please have a glance at our collection of men's jackets online to discover a style that best fulfills your desires. No matter you're considering a fitted jacket design, or you would instead go for the classic, laid-back air force look – make sure to find a style you're more prone to desire.
To create a casual look, layer your leather jacket with a minimal plain tee, pair of jeans, and some classic sneakers. Think of including an extra divergent layer with a checked shirt for additional styling points.
If you desire a formal look, pair up your leather jacket with a smart, formal shirt, straight jeans, and a slight-toned pair of Chelsea boots for a simple way to add elegance and take your clothing from day to night.
Keep in mind, leather jackets are versatile and can be carried to suit almost all occasions, don't hesitate to experiment with layers and colors to discover the style that best fulfills your preferences.

The Best Leather Jackets for Men
From staple leather jackets to bombers and more – no matter what style of jacket you're considering to add to your closet, our variety of men's jackets has some of the most fabulous styles.