HOW TO STYLE A LEATHER JACKET IN FALL 2021 (1)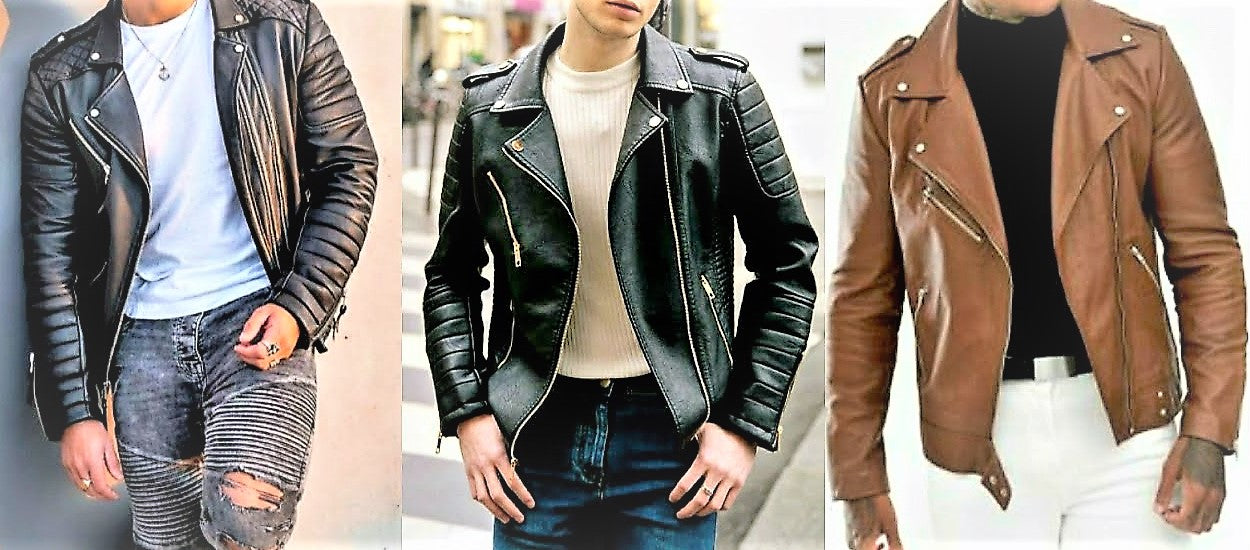 A cowhide jacket is such a classic and handy piece of clothing that's been in vogue for ages and will never go out of style. This is a 'must' essential piece missing from your closet. This jacket expresses some bold statements about your flair selection, so be sure to choose the correct one for you. If you're looking for some, then look no further. This guide on wearing a leather jacket will help you determine which one is right for you.

Leather Jacket Styles


Biker Jacket


The biker jacket was initially created for motorcyclists, with their trimmed style permitting bikers to bend over their bikes without the closures prodding into their flesh. Layering this jacket on will offer you more of an edge. The biker jacket tends to be more striking as it has many more characteristics, such as buckles, zippers, hooks, and more, and practically always includes a collar, with big collars that are planned to fold over each other or turned down. The jacket looks sleek during day or night, no matter you're hitting the highways or going out for a drink.



Bomber Jacket


Aviators used the bomber jacket to keep them warm during flights a long ago. But now, it has become popular among fashionista folks. These jackets are mostly relatively simple so that the prime focus is its shape, and it is tight on the waist and the wrists. The bomber jacket is great when you are going to a ball game with your friends or even planning to have lunch outside during the day. You can combine various outfits with it to create unique looks.



Racer Jacket


The racer jacket was initially made for the folks who loved racing. About a century ago, many men started racing motorbikes for a bit of fun. A simple leather jacket with minimum details was thought to be best for this purpose. As a result, racer jackets typically are leaner and have very few details, with just that front zipper. They're pretty 'minimalist' when it gets to style and manage to comfort the body, particularly if you've got broader shoulders. Put together a biker jacket with ripped black jeans and nice sneakers. You can combine a pair of skate shoes for a funkier look. Keep in mind that the biker jacket looks best when combined with dark colors.



Field Jacket


The field jacket was designed for military guys. Initially, it was made in cotton fabrics but has since been renovated into leather. This leather jacket has many pockets and bit longer in length. The field jacket is a significant fashion statement. The leather jacket is such a timeless and handy item of wardrobe that's been in fashion since the starting of time and will never go out of vogue. If you don't have one by now, this is a 'must' staple chunk absent from your closet.