How to Style a Short Body Leather Jacket like a Pro!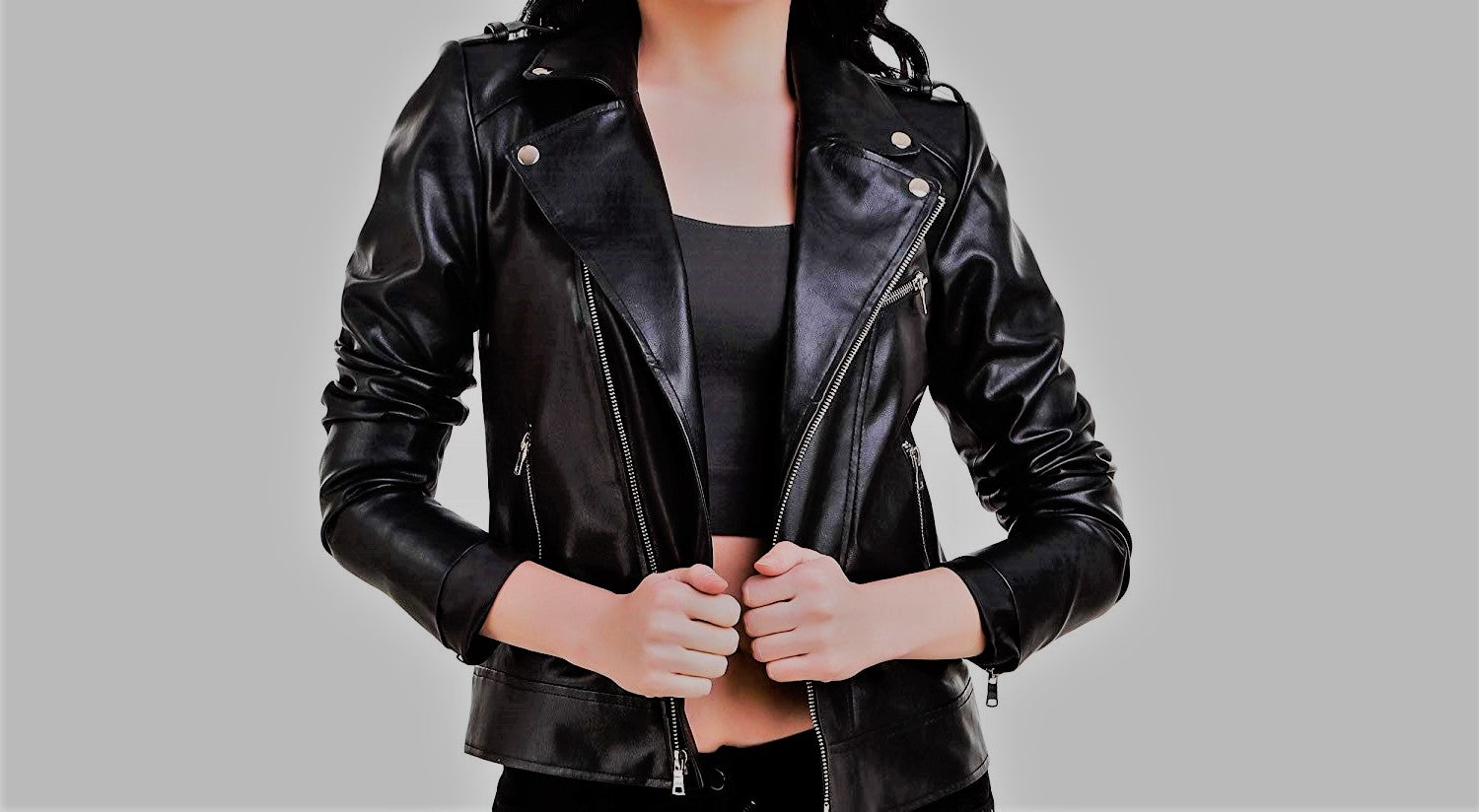 Leather jackets help you to make a style statement. In simpler terms, leather jackets add a unique aroma to your personality. But, unfortunately, quality leather jackets are tough to find despite being a significant part of your wardrobe. More so, they are tough to style. 
Of course, a couple of tricks can help you make a leather jacket work. The essential things to be kept in mind include your body's stats, the color and material of the jacket, and the occasion you're going to flaunt for. 
Smaller frames are some of the most challenging body types to style. Of course, some people believe that they are the easiest, thinking that they're thinner and fit the conventional beauty standards, but that's not the ultimate reality. 
What are petite leather jackets?
Before exploring how to style a petite leather jacket, we must first discuss little leather jackets. Typically, a petite leather jacket is smaller and slightly more fitted than the norm. In addition, it comes with an exaggerated slim fit cutting ideal for trim body types. 
These jackets are designed for short-heightened people; to fit their standard size. Such leather jackets shouldn't be wide-framed or ill-fitted from the arms.
The purpose behind short body leather jackets is to appear slim and fit, and for that, you must know how to style them perfectly.
Leather jackets are available in all shapes and sizes, but not everyone can carry them well. No more worries about that since we will guide you in this blog on how to style a short leather jacket like a professional. 
A Neutral Short Leather Jacket and a Striped Tee
This is the simplest way to look tall as well as slim! This is an easy look to achieve. It would be great if you owned a basic striped tee and paired it with a tan or a black cowhide jacket. You can wear a matching shade of jeans and complete the look with pointed heels. 
Neutral Short Leather Jacket with and a V Neck Blouse
This is another excellent way to dress business casual than by wearing a basic white V-neck blouse with a short tan leather jacket. You can even try a printed blouse if you want to experiment. Ankle jeans and a printed shoulder bag will add extra chic to the look.
Black leather with a Flared Dress
Try a blush pink mini dress with a short leather jacket, preferably black, if you're looking for a sophisticated look. You can go for leather ankle strap rounded toe heels with this dress to make it more classy and stylish. Always wear matching colored shoes with your jacket. You can also try a black leather trench coat with a mini dress; this is an exciting way to look tall in a trench coat considering the petite frame and short height. 
White Tee, Skinny Jeans, and a Black Petite Leather Jacket
This is yet another intelligent and informal outfit you can wear while you're out with friends. Combine a white tee with a petite black-colored leather jacket with a slim-matter cut. You can tuck in the t-shirt in skinny blue jeans, preferably ripped and cuffed. Keep it stylish by wearing pointed-toe flat shoes with it. 
Ribbed Sweater with a Short Leather Jacket
This is a comfy outfit that can be worn on business trips. You can layer a grey woolen jumper with a black leather jacket. Enhance the look with a scarf and high boots. A cuffed and ripped jeans may add more spice to the attire. 
Striped Dress and a Black Short Jacket
Mini dresses look great on people with smaller frames. A striped dress with a black short leather jacket will make you look taller than real. The addition of a scarf and grey suede ankle boots will complete the look. 
Going All Black
We usually go for black whenever we feel we have nothing to wear. It makes us look tall, ladylike, and gorgeous. Pair a short black leather jacket with slim jeans and a black tee. You can wear shoes with it, but a black one will be a better option. Adorne it with your favorite necklace or wristbands or a wristwatch. 
Floral Flare Costume and a Short Black Leather Jacket
Black color is ideal for all moods and times! Try this sleek jacket with a breezy and colorful dress to flaunt your feminity. You can either wear kitten heels with this dress or black suede Chelsea boots. 
Bright Neon Tee with Mom Jean and Petite Leather Jacket
This is a relatively youthful and upright outfit, the kind of dress you need to cheer you up on a bad morning. Late to class? Go for the ultimate street fashion by grabbing blue mom jeans that move perfectly up your waistline and pair them with white converse, a neon printed tee, and a black leather jacket.