How To Style Leather Pants for Work, Play, or Party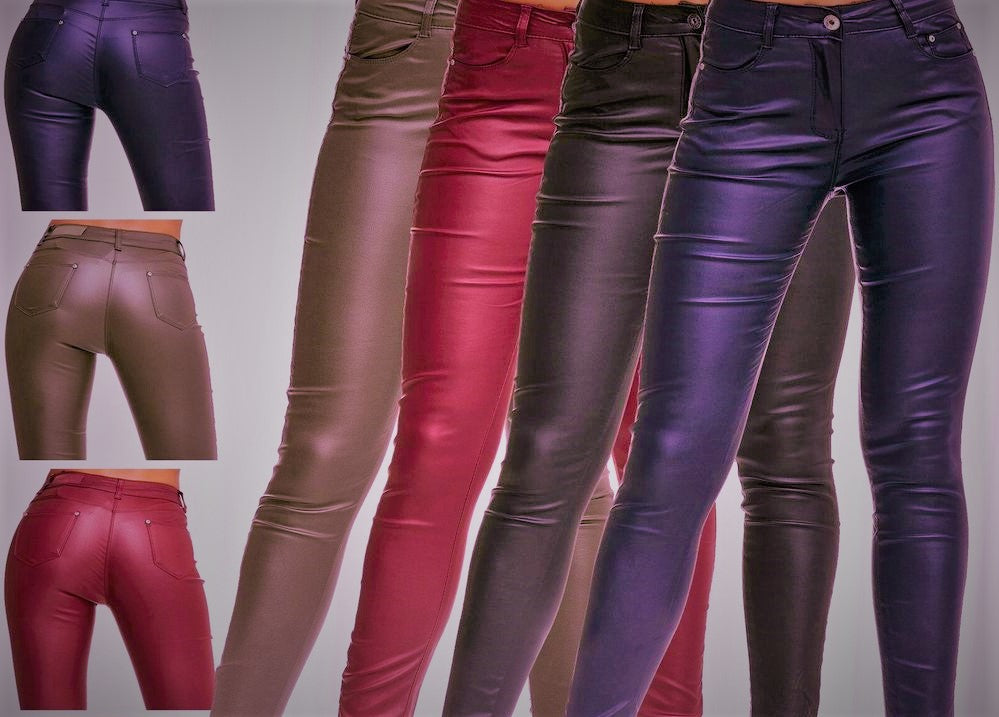 I know you might be confused about the idea of leather pants. There's a flavor that feels very Sons of Anarchy, biker chick about them. But hear me out. As I was planning my outfit this season, I kept feeling like I was missing a critical piece. My closet needed that crazy outfit for hanging out that was NOT denim. But I also didn't want anything serious. So what was I yearning for? That in-between pants that's not too dressed up but not too casual either. So my answer was leather pants. Now, when I say leather pants, I do not mean those Spanx leather leggings that all 20-year-old bloggers are raving about. If paired with a tunic and boots or even sneakers, they are legging, NOT a pant. I don't personally prefer them either. It is a trouser style but made of genuine leather, fake leather, or even waxed denim, providing a leather-like look at an affordable price.
After A Long Research
After searching, online orders, and returns – yes, even as a wardrobe consultant, I get stumped when looking online. The models and the reviews help, but nothing can beat trying something on. Sometimes the item is better than in the photo (or even on the hanger). And sometimes, sadly, it's so much worse!
Styles of Leather Pants
I found two styles of leather (or faux leather) pants that brightened up my wardrobe. And all of these styles can be flaunted for work, play, or parties.
A Slim Fit Leather Trousers
Skinny leather trousers feel very relevant again this season. It's coated skinny jeans, and they're fantastic! Some people call it coated denim or waxed denim because the coating put on top of the fabric makes it look like cowhide, but it's easier to clean at a low price. This style looks great with the long boots. It's a slim fit, so it tucks in neatly. This style can be tried with a sneaker and baggy sweater for a casual look and then worn with pumps and a silk blouse for the night too.
Why A Leather Trouser
These look modern and elongate your legs because of the flared bottom. These are super comfortable but look chic. These run slim and small, so perfect for my petite gals. And they're buttery soft too. And on major sale! A great style at a friendly price. I think of these as a standard leatherette pair of chinos. These look nice and have a low price. What a steal! These have the prettiest paper bag waist! These are super high-waisted and the perfect length! These are super flattering and fit true to size!
Leather Trousers, Variety Of Colors
You are wearing your leather in color other than traditional black can add interest to your outfit. But, like slacks, I always recommend getting basics, like black first and then adding some frosting with different colors or patterns. These run small and come in petite sizes. Also on sale! The color and pattern on these make them unique. I love the color of these!Perfect for the office paired with a silk blouse and blazer.
Bonus Tips
Denim does not have a lot of stretches (otherwise, it would be a legging); it's often necessary to size up in this style. One of my favorite contemporary brands is on-trend at a great price well. These run true to size and are flattering—a great pair. A great coated skinny jeans. High-waisted and flattering.