Leather Jackets Flaunted By Hollywood Stars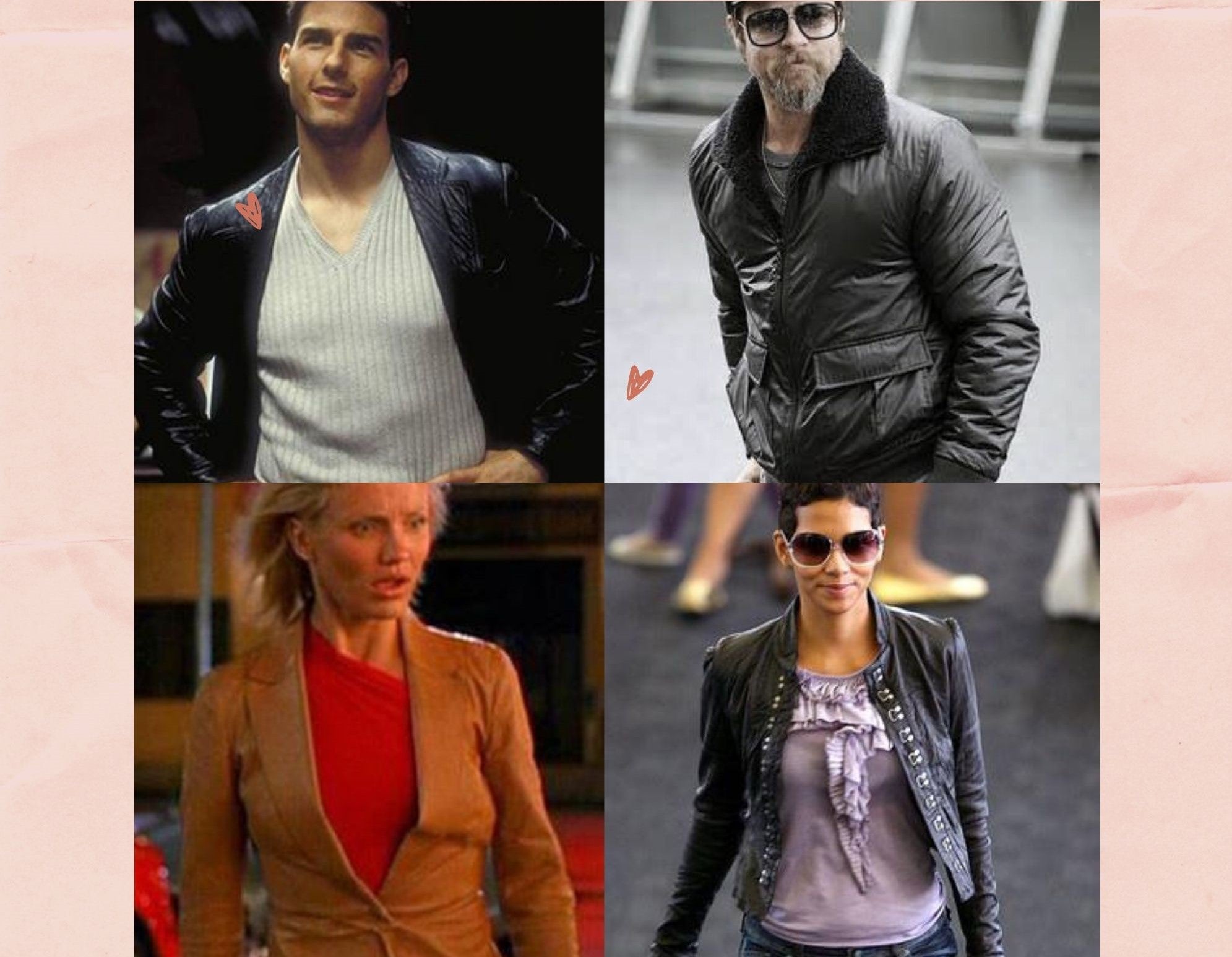 Fashion is just a bid to appreciate art in living forms and social intercourse. It's true, trends and fashion are the main appeals to relish the art of living, and our Celebrities are the ones who make these style statements. Many fans follow them and take their looks, hairstyles, and even clothing very seriously. Here we bring you close to your much-loved celebrity costume by showcasing the Top 10 Celebrity Leather Jackets in the public eye.
Mission Impossible Leather Jacket (Tom Cruise)
Ever Charming, Tom Cruise, a star of many smash hit movies and a so admired celebrity worldwide, has enjoyed a vast fan following. He's been adored for the looks and fashion statements that he has set over the years through his movies and in actual life. The jacket he wore in Mission Impossible is one of the most desired leather jackets among people of all ages and is on the top charts. This graceful and easy wear has been rated as the best apparel by our customers globally. Every movie leaves an impact on the viewers' choice and creates a bond with their hero. People can effortlessly relate to them by following their clothing style, so we're here to offer you that opportunity at the most reasonable prices.
Hayden Panettiere Feat Black Leather Jacket
Next is the most adored, happening, and cheering star in Hollywood, Hayden Panettiere. She has always carried herself in full elegance, and her leather jacket collection is enormous as well as trendy, bold, chic at the same time.
Charlie's Angels Feat Cameron Diaz Leather Coat
Cameron Diaz is among those stars that keep on trialing with their style statements. She's never disappointed her fans when it comes to maintaining the bravado alive. Whatever she carries, it becomes a fashion just like this jacket that she wore in one of our favorite movies, Charlie's Angels. The coat-style outfit has a light brown color and is ideal for a night out.
Indiana Jones Leather Jacket
This jacket comes in a distinctive brown shade with a buttery smooth texture. Not only it's ideal for informal everyday use, but it also makes a great combination with a nice extravagant suit for a special evening. Its wonderful soft texture makes it easy to wear, robust, and will escort you for the rest of your life. Choose this one if you're after the screen-accurate attire that will take out the hero in you.
Victoria Beckham's Leather Jacket
We have all been mad fans of The Spice Girls. We've listened to their songs, replicated their hairstyles, tried to follow their style statements and whatnot. Many of you must have noticed the leather jackets that Victoria Beckham paraded. She seems to be pretty fond of this chic leather jacket because she's been seen wearing it on a number of occasions. So here we are, bringing you the best of her collection made out of pure benevolence and devotion. Slim-fit bravura and lapel collar will give you a rockstar feel.
 Arnold Schwarzenegger's Terminator Leather Jacket
In the saga "Terminator 2: Judgement Day," I can surely say that no one flaunts a macho leather jacket better than Arnold Schwarzenegger. The astonishing actor is still an idol for a large number of people around the globe. People appreciate him not only for his bodybuilding and acting proficiencies but also for his clothing sense. The sheen of this attire makes it exceptional, and it's been designed in a robust pattern using the highest quality leather.
Brad Pitt's Leather Jacket
The idea behind this exclusive and dazzling attire is the man himself, Brad Pitt. He is one of the most stunning and charismatic people in Hollywood. If you're one of those who take their outfit very critically and do not concede to their looks and style, this fur leather jacket is just what you should be purchasing next. From designing to cutting to stitching, this jacket has been given exclusive attention by our team; therefore, it proved to be a masterpiece.