MEN'S LEATHER JACKET GUIDE FOR YOU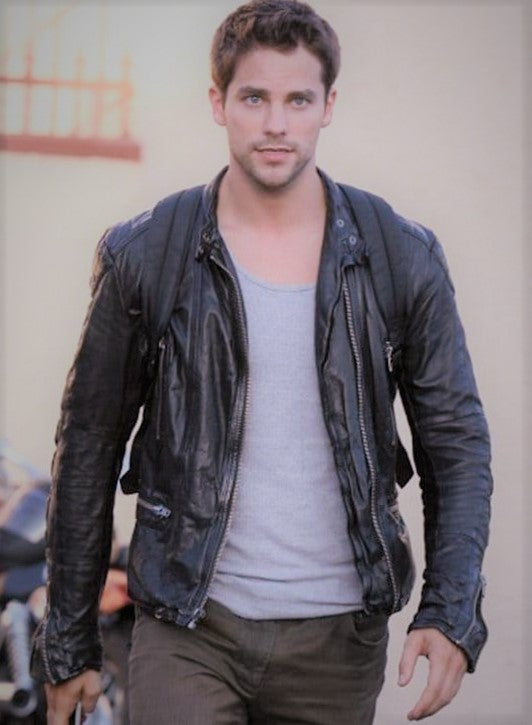 The leather jacket is a chic piece of American fashion and remained popular among young men. If you've recently thought of purchasing one for yourself but aren't sure if it fits your flair or you don't know where to start your search, I'll offer some pieces of advice for buying your first or renewing one already in your closet. You'll be curious to know if this will fit your personality? Will it work with outfits you already have in your wardrobe? How to check the quality of a leather jacket? How should it fit? If you can find strong answers to these questions, you'll be the proud new owner of a terrific piece of menswear. Leather coats for men are a vital signature piece, so ensure to know correctly before buying your jacket.
Purchasing that first legitimate leather jacket for men is a breakthrough moment in life. A men's black leather jacket is one of the best statement pieces you can wear. If new variety at your preferred store makes it very tough to choose, don't fear. Before you prompt on getting one, it's normal to have some questions. When you're buying something this valuable and possibly costly, you need to be confident that you're making the right decision.
What You Need to Buy Your First Leather Jacket
The satisfying news is that you would not require much to buy your first leather jacket. Here's a list of everything you'll need to follow these tips.
Your upper body measurements that include your chest, waist, and arm length
A plan of what outfits you opt to wear with your leather jacket
Adequate money to pay for a leather jacket
For your measurements, I'd suggest going to have a professional measure you.
Realizing what you're going to wear with your jacket will assist during the buying course. And evidently, you can't purchase a leather jacket without money. So with that covered, let's get started on buying your leather jacket.
Set Your Budget
It's much simpler to limit your leather jacket options when you know how much you can consume. This is especially true if you purchase online, where many sites let you sieve or sort out results by price.
Remember that good leather jackets aren't economical, and it's a terrible idea to buy fake leather because of the cheaper cost. Furthermore, there's a massive quality variation between genuine and faux leather.
Choose a Style You Like
There is a wide variety of leather jacket styles, and your style defines what type of leather jacket will be appropriate for you. Do you mean a jacket that can look a bit professional? Or do you intend to look like a rock star? Do you like a moto jacket? Here's a look at the most prevalent styles and what they're best fitted for.
It's enticing to get an exclusive leather jacket that makes you stand out. However, if this is your first leather jacket, you're more content with one of the classic trends – the Double Rider, the Moto Racer, or the Bomber.
Those designs are widespread for a reason. While they may not be as distinctive, a high-quality leather jacket doesn't need ploys to get people's attention. A black Double Rider still turns heads.
There are two significant hitches with acquiring an exclusive leather jacket. The first is that you cannot wear it quite often. You can get lots of use out of the chic styles, but a more distinctive style loses its charm when you wear it all the time. People start speculating if that's the only jacket you have.
The second is that those more exclusive styles can make you look like you're attempting too tricky. Maybe you can layer a leather trench coat, but most people will look like they're donning up as a character from "The Matrix."