Wearing A Black Leather Jacket, A Guide For Her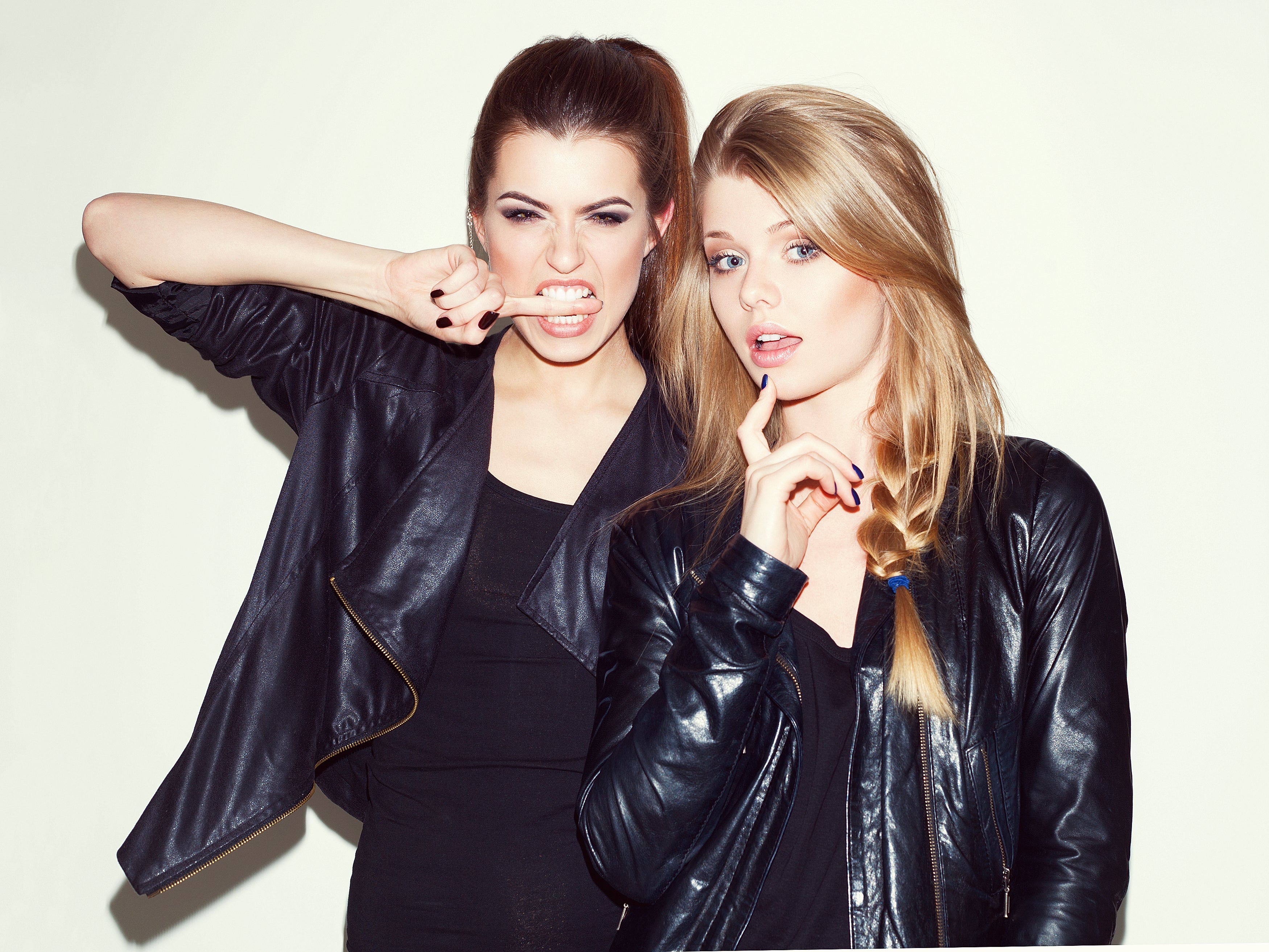 I believe a leather jacket is a staple item in every stylish woman's closet that never goes out of fashion. Every lady has their own tried and genuine leather jacket outfit that they can always rely on. However, today, I will teach you a few different ways to style your trusty jacket to mix it up a little! So feel free to throw your twist on these outfit combinations. I know jackets are available in various colors now like earthy brown, white, gray, and of course timeless classic black. And for the animal lover, faux leather jackets can easily be found that live up to the quality. So no worries, and let's get started with your guide to wearing a leather jacket!
Leather Jacket with Bright Ornaments
Funky, colorful jewelry adds an additional pop of color and a feminine vibe to a leather outfit. For example, a hot pink necklace could balance out the defiant tone of a leather jacket by blending a girly touch. Even bright golden heels could pull the whole dressing together! Try with different colors, fabrics, and accessories with your leather jacket.
Monochromatic Look
If your style isn't very girly, embrace the coolness of a leather jacket. Go all in by pairing your black coat with black trendy jeans and boots as well. Add a little bit of chic by wearing a neutral basic shirt beneath the jacket. This outfit will provide a "don't mess with me" vibe and give you the confidence to take charge of your day!
Leather Jacket With Chic Outfits
Leather jackets can be worn similarly to a cardigan. Flaunt over a dress or skirt when it's cold outside to feel some warmth, as well as style and chic to the overall look. You can try this outfit to wear at work or a meeting while allowing you to stand out and be unique!
Going To Workout
Nowadays, athleisure, athletic but stylish, and comfy outfits are all the rage. Your leather jacket can be layered for a trip to the grocery store then directly to the workout place. Wear some stretchable leggings and sneakers with a tee underneath to achieve this lady on-the-go outfit!
Fly With A Scarf
Adjust your leather jacket from fall to chilly winter with a warm scarf. A plaid print can be a great choice, and it will add some pattern while complementing the whole look. A woolen sweater is also a stylish addition because it can keep you super warm and balance the shiny, harsh look of the jacket with a soft, movable texture.
Exhibit Your Own Personality
There is a leather jacket for everyone, each a bit different. So, express your personality through your coat. Maybe some fringe hanging from the arms would express your wild child personality! Perhaps you want other studs or rhinestones to exhibit your love of glam. Or, get along with a different bold color jacket like pink! Have fun with it!
I hope this guide to styling your leather jacket helps you next time you put on your coat. Remember to pick an outfit as unique as you are, making your personality stand out! Leather jackets are versatile, so you should explore all your possible options!