Best Kind Of Leather For Jackets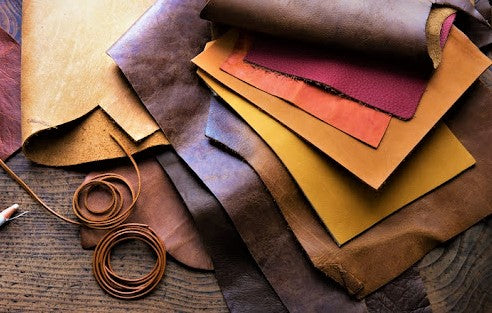 Most articles of clothing wear out after frequent usage and time. A men's leather jacket is an exception to this problem, and it is a lifetime investment. A leather jacket gives you a fabulous look when combined with just about anything. And its look improves with time. But to choose the best leather jacket within your limited budget requires some effort. This article will provide you with the necessary information about leather and its kinds.
Why Buy A Leather Jacket?
Leather is a durable and sturdier material for a coat or jacket. A good-quality leather jacket may last for decades if you take care of it properly.
It puts a sound shield between your skin and the pavement. Even without waterproofing treatment, it also delivers wind-breaking, highly water-resistant protection from the elements. We all are convinced that a leather jacket is a timeless outfit and will never go out of fashion. And it's undisputed masculine. And I personally believe that every man should have it in his closet.
TYPES OF LEATHER JACKETS
Suppose there is a single style to express the fashion statement. The leather moto jacket is the first name that comes to your mind. It has some other names like the "rider" or "double rider" and "biker jacket." It is adorned with a belt, snaps, and zippers. Original biker jackets have broad lapels and a flared collar with snaps. It was the champion for Harley-riding biker gangs and teen idols alike, but Marlon Brando brought it to the fore of pop couture. 
The bomber or flight jacket was initially made for aviation men during World War II. it has a center front zipper, ribbed cuffs, and two oversized front pockets with flaps on them. The bomber jacket evolved very little through time and made its way to mainstream fashion.
The motocross jacket, or racer, is a slim fit jacket; you may call it a chic version of the "rider jacket." It usually sports an asymmetrical front zipper, band snap collar, zippered pockets, and sleek. It is streamlined and straightforward and probably the most versatile leather jacket.
The cattleman is a bit long jacket touching your thighs at the base. These jackets are made for horseback; they often flare slightly from the waist. It has variants like leather fatigue, the field coat, and the blazer.
TYPES OF LEATHER
In general, cowhide, bison, deerskin, goatskin, lambskin, and calfskin are the most common kinds of leather. First, let's explore the unique character of each one, and then we'll discuss leather grades.
COWHIDE
Cowhide is the most waterproof leather available. It is robust, thick, and durable. Being water- and dirt-resistant, cowhide also provides excellent weather protection. However, once you break it in with a bit of wear, your cowhide leather jacket will feel like a second skin.
BISON
Like cowhide, bison leather is strong, durable, and excellent material for moto jackets and protective gear. Unlike most cowhides, bison has a distinctive pebbled grain that lends a rugged beauty to any leather jacket. Artisans choose bison leather both for its unique look and strength.
DEERSKIN
Deerskin is durable and robust like cowhide but much softer and lighter than it. Supple and smooth, deerskin is used in women's and men's leather coats, jackets, handbags, and gloves. It gives extra comfort to the wearer. Deerskin adjusts to your form and gets even softer with each wear.
GOATSKIN
Goatskin is also softer and lighter than cowhide but strong simultaneously. It is smooth, supple, and feels like an old favorite from the first wear. It also has a characteristic pebble grain.
LAMBSKIN
Leather obtained from lambs is soft, lightweight, and exceptionally smooth. In addition, it is much thinner and offers a flattering drape. As a result, many of the finest leather jackets, shoes, and high-end furnishings are crafted from lambskin.
CALFSKIN
Calfskin gives the combined properties of cowhide and lambskin. It is strong, durable, and lightweight. It is a bit thicker and heavier than lambskin. However, calfskin is at once supple and smooth, striking a superb fusion of functionality and fashion.