Leather Pants for Men in 2021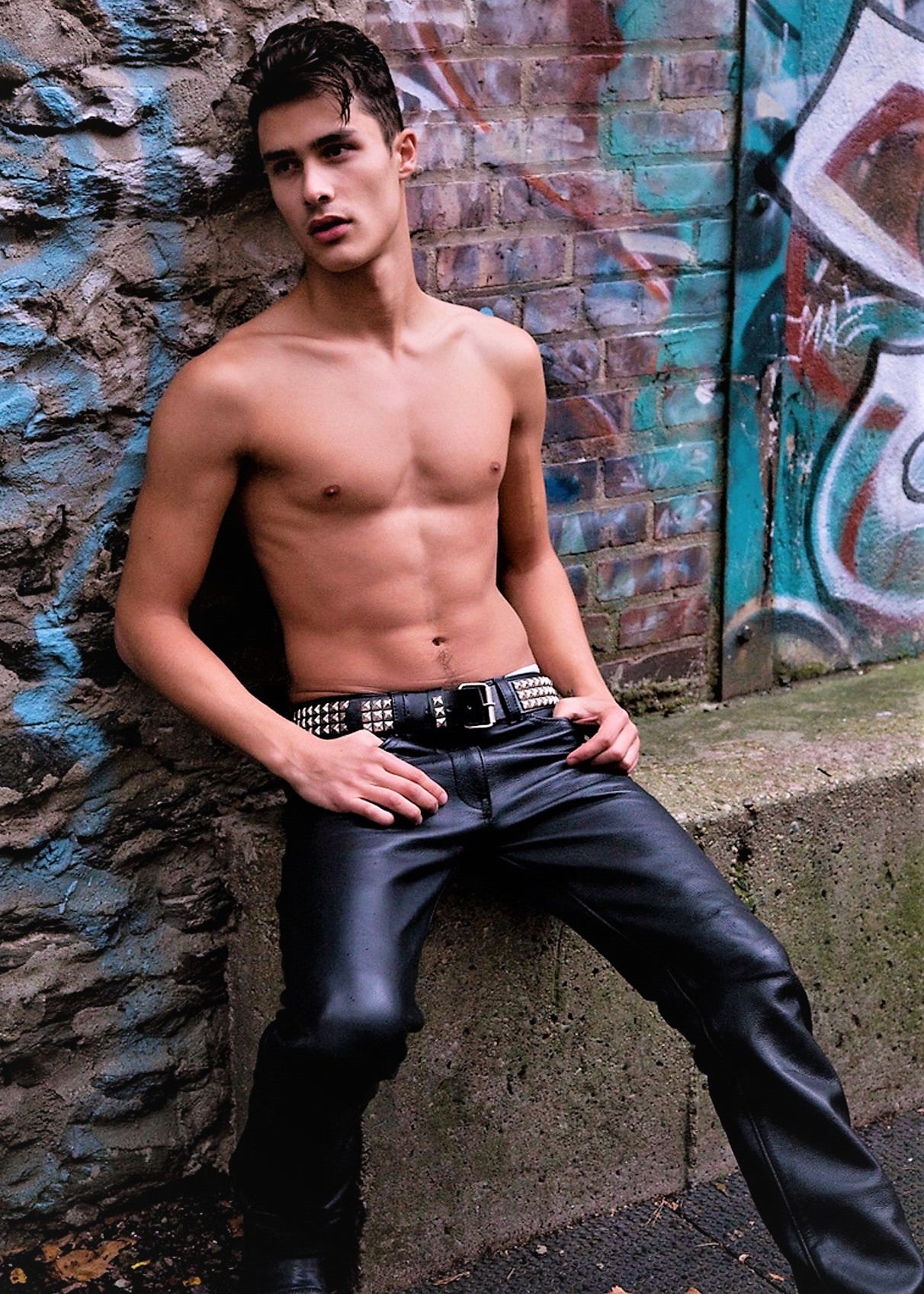 What are Leather Pants?
Leather pants, as the name proposes, are pants/trousers made from leather. The form of leather used can be different from one pair to another, and there are even artificial leather pants available on the market. The underlying design of these pants is also something that shifts form from one to the other. The malleability of leather permits designers all-inclusive to create exclusive and electrifying pairs of leather pants.

For men:
Even though men's leather pants are not as prevalent as women's, this doesn't imply that men have no styling choices. The best way to talk about men's leather pants fashion is to classify them according to their top.
T-Shirts and sweatshirts:
Some of the most amazing outfits that you can combine with leather pants only need you to pair a decent sweatshirt with them. It may sound too good to be precise, but it is. The glamour of leather pants alone is sufficient to convert a simple t-shirt/pants combination into a perfect party look. Furthermore, this reasonable outfit gives you loads of choices in color and type of t-shirt so that you can articulate your unique sense of fashion.
Jackets and Coats:
While t-shirts make for a stunning marginal get-up, they are not suitable for winter. At that point, leather jackets and blazers appear on the scene. A combo of black leather pants with an earthy suede jacket and nice leather shoes makes for a well-groomed and sophisticated look. Blazers, as another option, is best for flaunting your leather pants to the office.
Turtlenecks and Pullovers:
T-shirts are for the hot days, leather jackets are for the cold weather, and turtleneck and yarned sweaters are the correct alternatives for the autumn and spring season. The attraction of this styling possibility is its flexible nature. You can layer a simple grey or brown pullover for a relaxing weekend look or go all-in with a chic and colorful turtleneck for a glitzy and attention-grasping look.
Best weather to wear Leather Pants
Leather is not a much breathable stuff. This is why most people do not prefer leather pants in any season other than winter. But it is not exactly like this. Wearing leather pants during hot summer days is completely out of the question in most regions. On the other hand, the middle seasons, like fall and spring, are perfectly suitable for showing off your leather pants vogue.
Things to remember before purchasing Leather Pants:
Leather pants are an expensive purchase. Because of the high prices of genuine leather garments, these leather pants are an investment that you should make carefully. After all, no one wants to waste his hard-earned money. Therefore, consider every part before buying leather pants.
Which type of leather do you want?
There are many kinds of leather, and each has something different in it. Some are suitable for hotter days, while others are best for colder seasons. The style can also be reliant on the design you ought to wear. Limiting your choices to one particular type of leather will help you immensely when you decide to go shopping for leather pants and will make the act of finalizing one specific pair of pants much more effortless.
What style will work best for you?
Leather pants are produced in different styles, from high-waisted to low, tight to a bit baggy. To make the selection more wieldy, look at the types of clothes you would want to wear and get those that fit your preferred outfits.
How to purchase Leather Pants?
Finding a pair of leather pants that fulfills your expectations can be and will be an intimidating process. The total extent of variation in style, shape, kind of leather, and color, makes choosing that one ideal pair of leather pants is almost difficult. Find enough time to spend to make a perfect selection. My advice will be to buy custom-tailored leather pants, as it is highly time-efficient.

Conclusion:
Leather pants are some of the most ignored outfits in the modern fashion scenario. But as we discussed, the sense of fashion and dressing choices offered by them is unparalleled by anything else. Luckily, their fame curve is rising high, and you too can become a part of this voyage to mainstream appreciation.